Thomas Caswell Ellis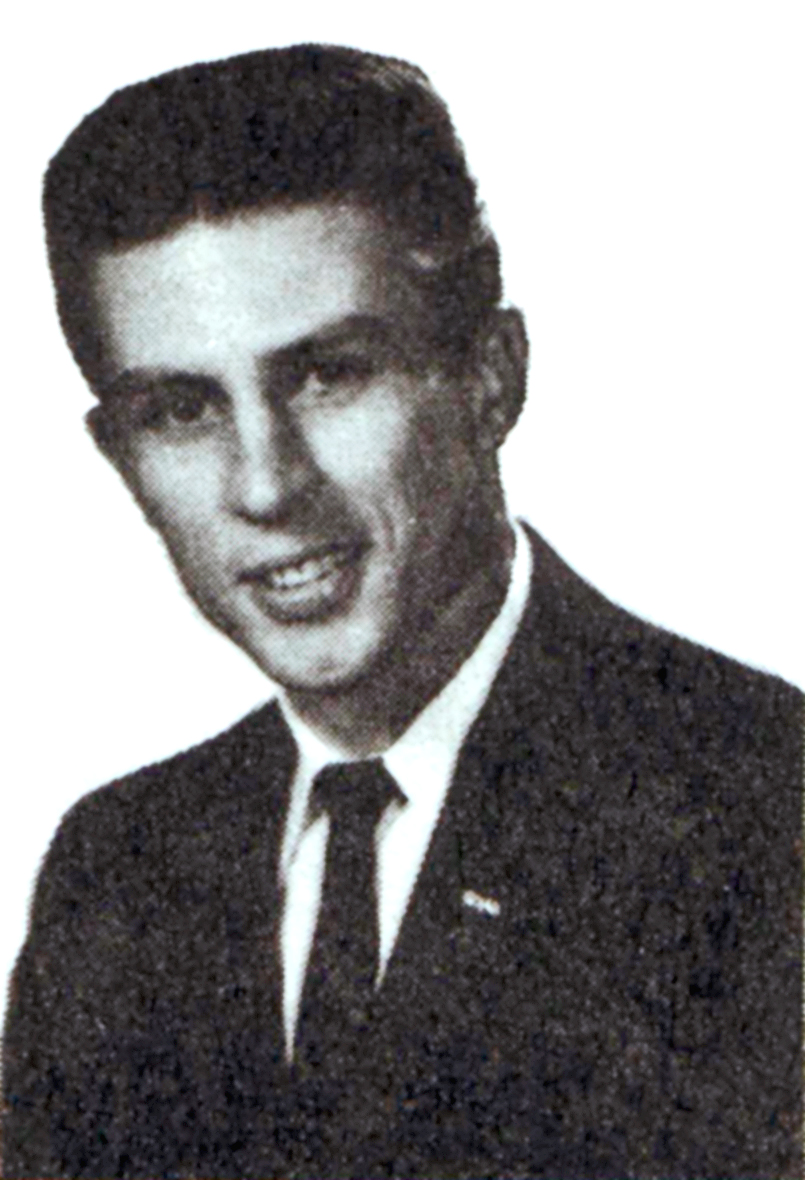 (September 22, 1932-April 29, 2019)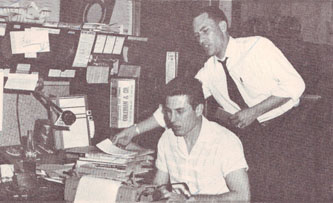 Tom and Dick Porter in the KONO Newsroom in the 50s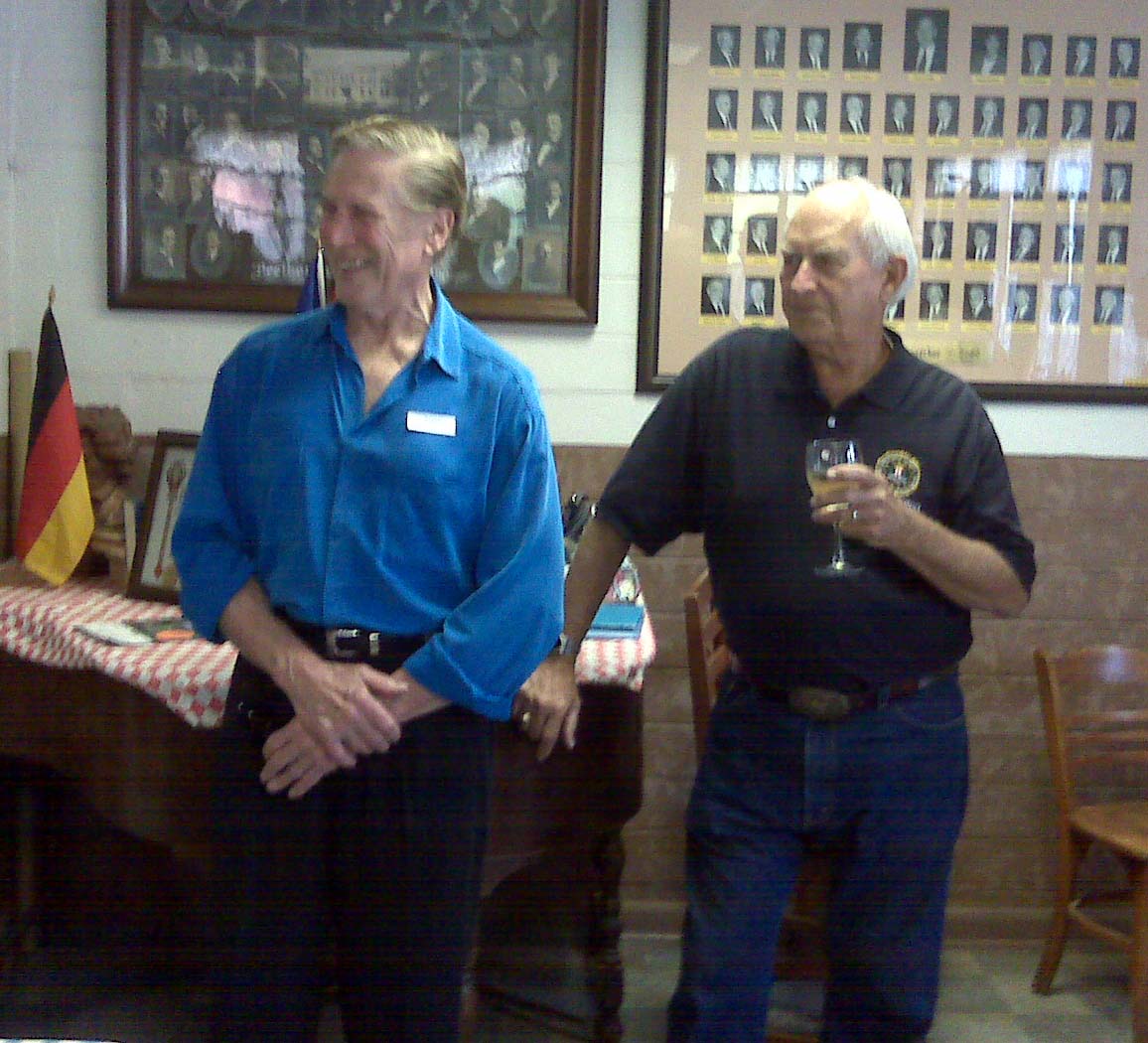 Tom and Dick at a Society of San Antonio Radio Broadcasters get together
Native Texan Tom Ellis started in broadcasting as a Staff Announcer for a small station radio station in Fort Worth for 50 cents per hour.

Bobbye Porter Notes: Dick and Tom worked together at KONO Radio for about 6 years before Tom went to KONO-TV in 1961. We all affectionately called Tom by his middle name "Caswell."

Woody Roberts Notes: Tom and I worked "across the glass" from each other (he in the Newsroom and me in the KONO Control Room) when I was KONO Program Director.

After finishing the afternoon drive shift with me, Tom would walk across the parking lot to prepare for his 10 PM newscast on KONO-TV. I would often see him eating dinner in the Newsroom between newcasts.

Tom was one of the very nicest men I've ever known and the BEST Top 40 Newsman I ever worked with!

Editors Notes: More about Tom can be found in the San Antonio Radio Memories Book. You can also visit the following SanAntonioRadioMemories.com links for more about Tom: Doug, Tom and Octavius - KONO News Team - Octavius - Newsroom Orchestra.

[ Home ]
Copyright 2019 by SanAntonioRadioMemories.com – All Rights Reserved.