KONO News Team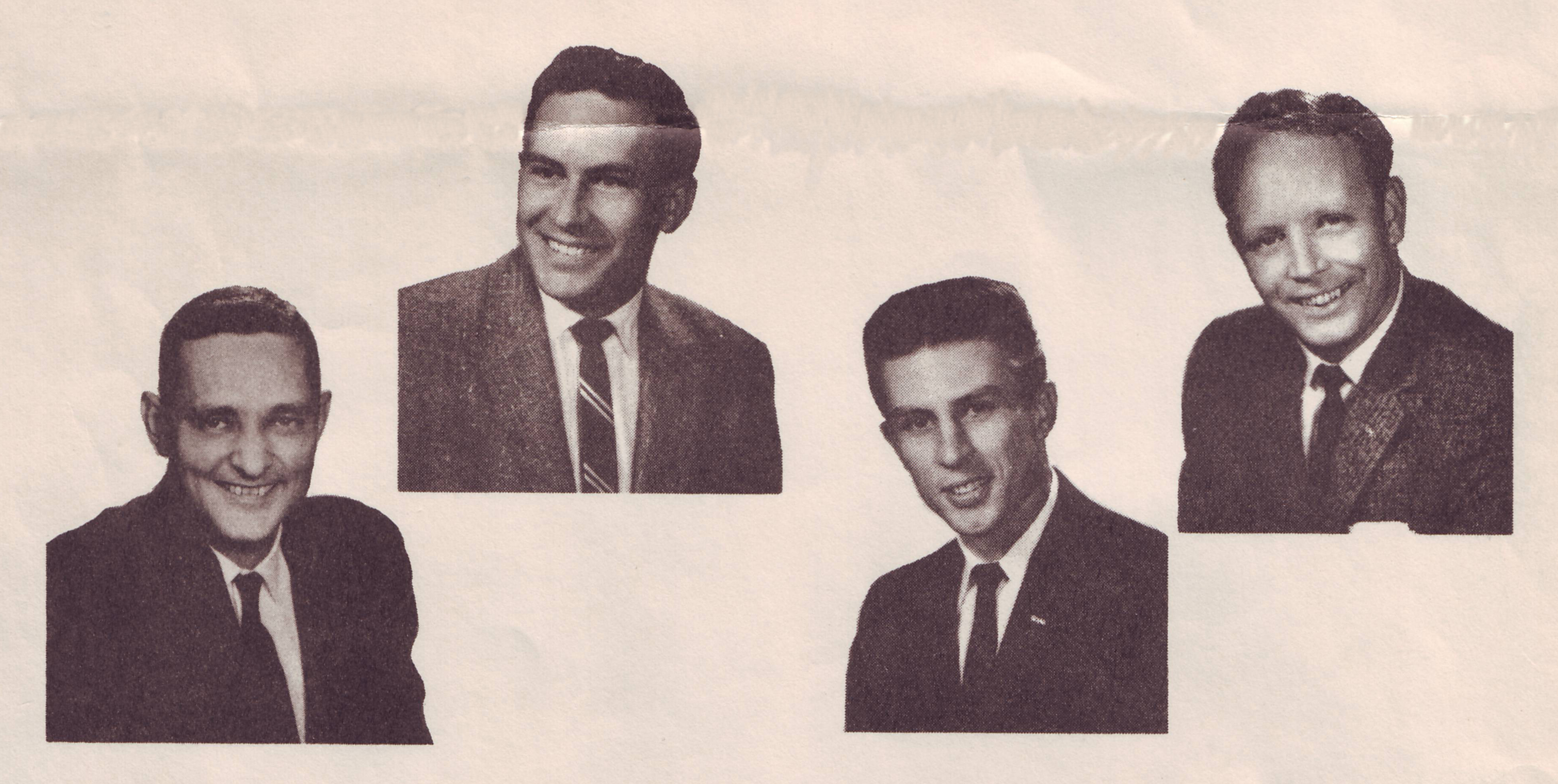 John Wilson (News Director) - Dick Porter - Tom Ellis - Coit Butler
Bobbye Porter Note: The above photos bring back many memories. Coit used to call me once a week and we would practice our French. He was a doll. John Wilson was Dick's best man at our wedding. Tom was one of Dick's best friends.
Audio Courtesy of Dave Rhodes
[ Home ]
Copyright 2016 – SanAntoinioRadioMemories.com – All Rights Reserved.