KONO 1400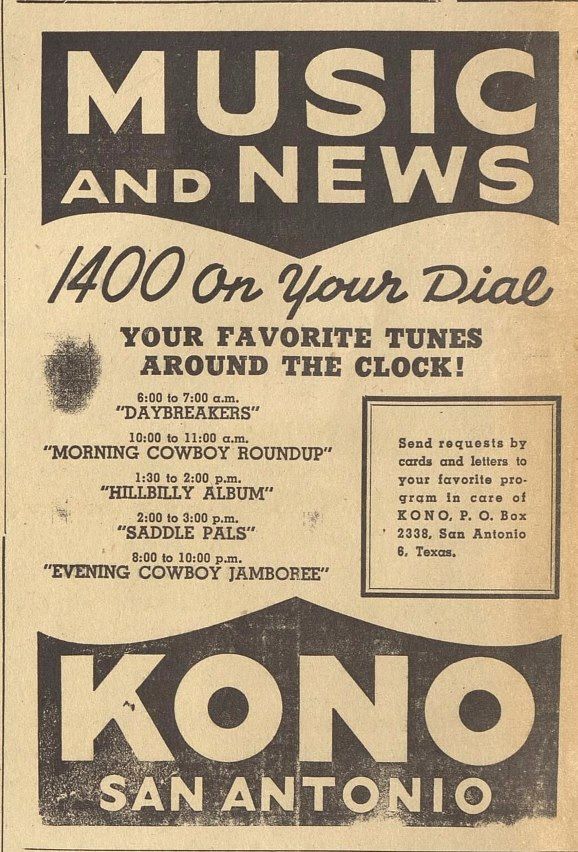 In 1948 KONO changed frequency from 1400 to 860 kilocycles in order to increase power from 250 watts full-time to 5000 watts daytime and 1000 watts at night.
The frequency change also necessitated moving the transmitter site from the studio location at 317 Arden Grove to a location on Gembler Road. Click HERE to see photos of the new transmitter site.

[ Home ]

Copyright 2020 by SanAntonioRadioMemories.com – All Rights Reserved.