KONO Road
Circa 2011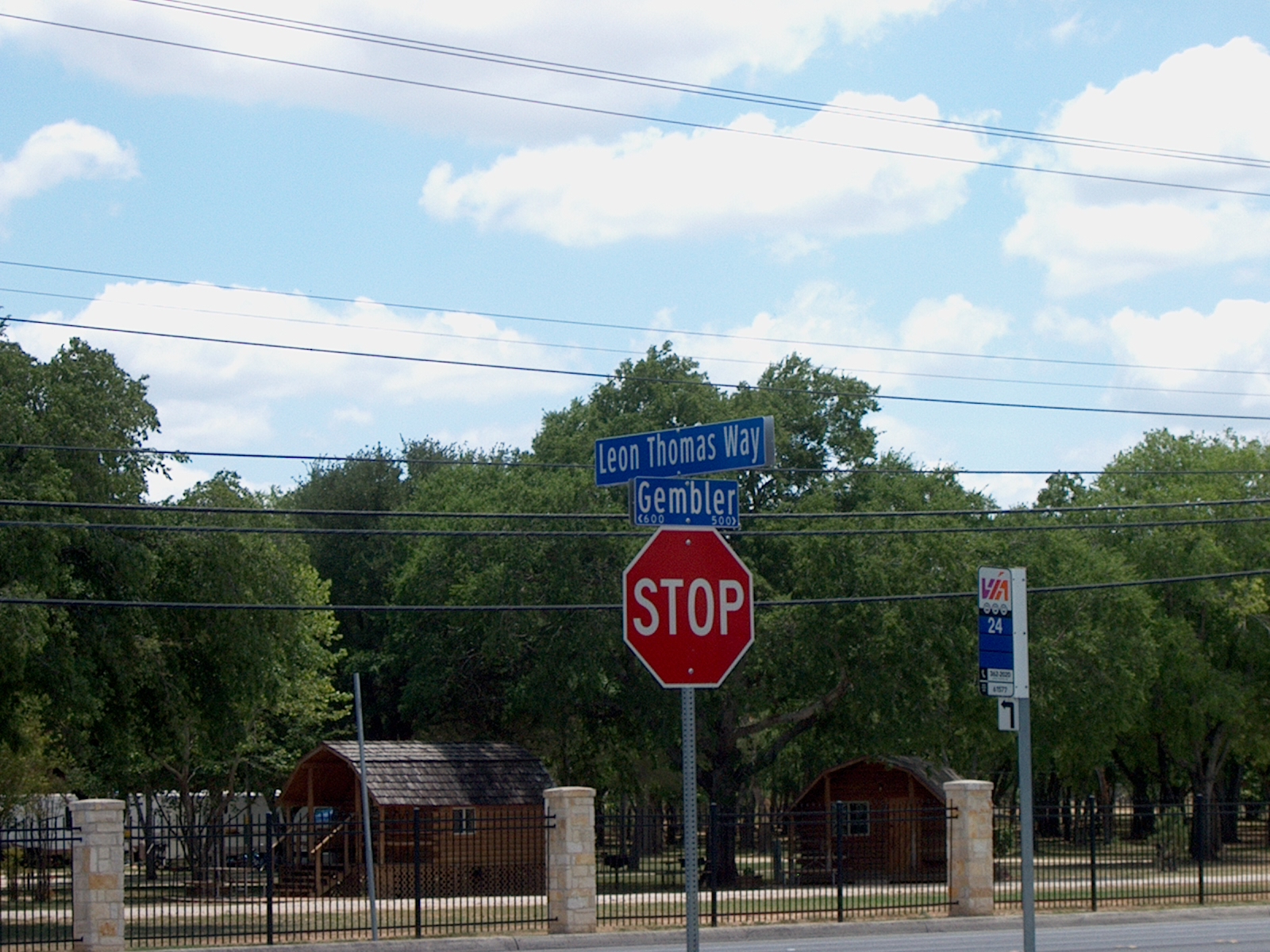 It seems that KONO Road has been renamed Leon Thomas Way.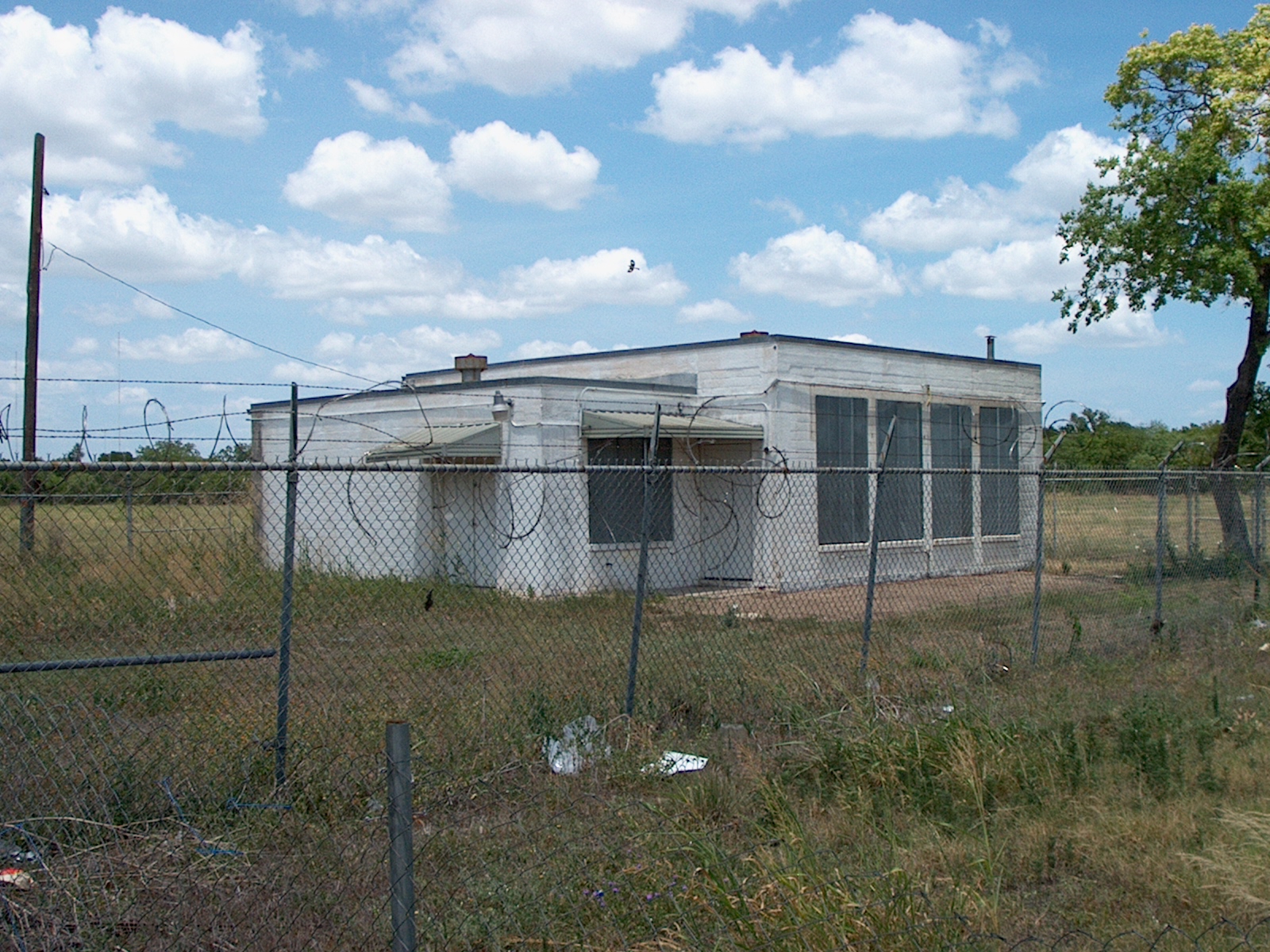 The building has two roof levels.
The lower level is the workshop and restroom.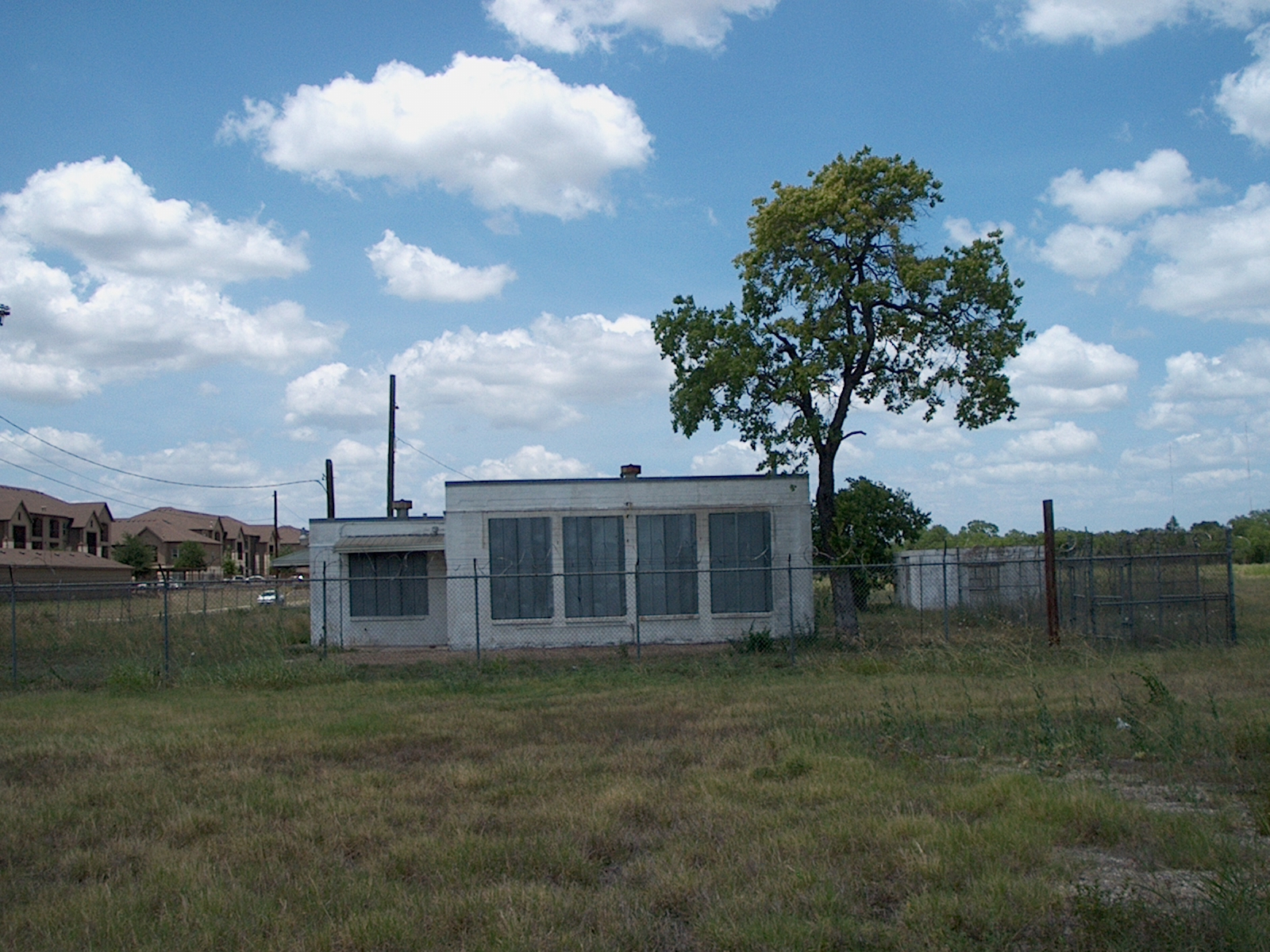 There was not any A/C in the building.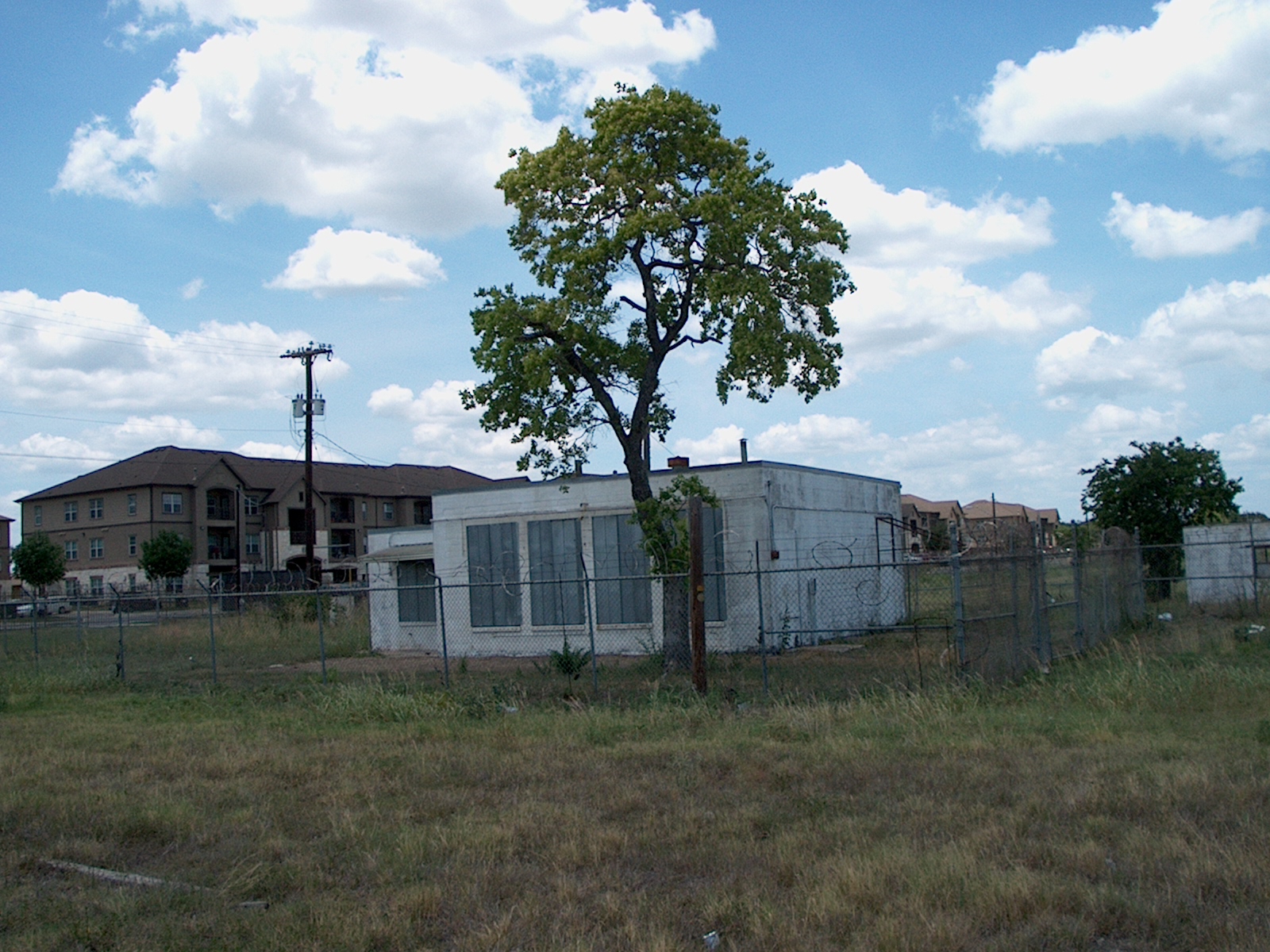 The small building to the East housed the auxiliary power generator.
Originally a gasoline powered Stuart & Stevenson 10 KW unit.
It was replaced in the 60's with a propane powered Kohler unit.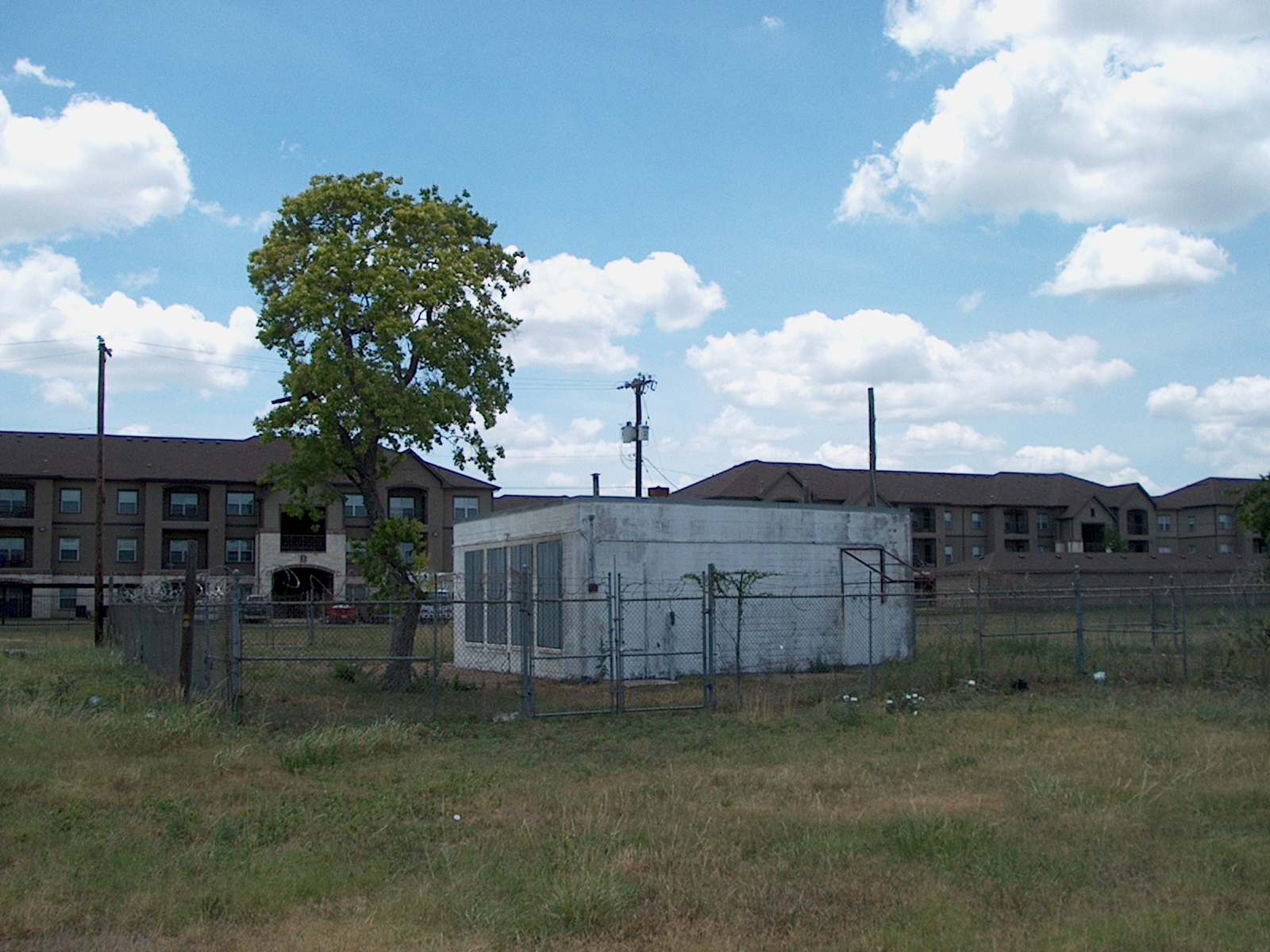 The lone tree is a Chinese Tallow planted in early 50's.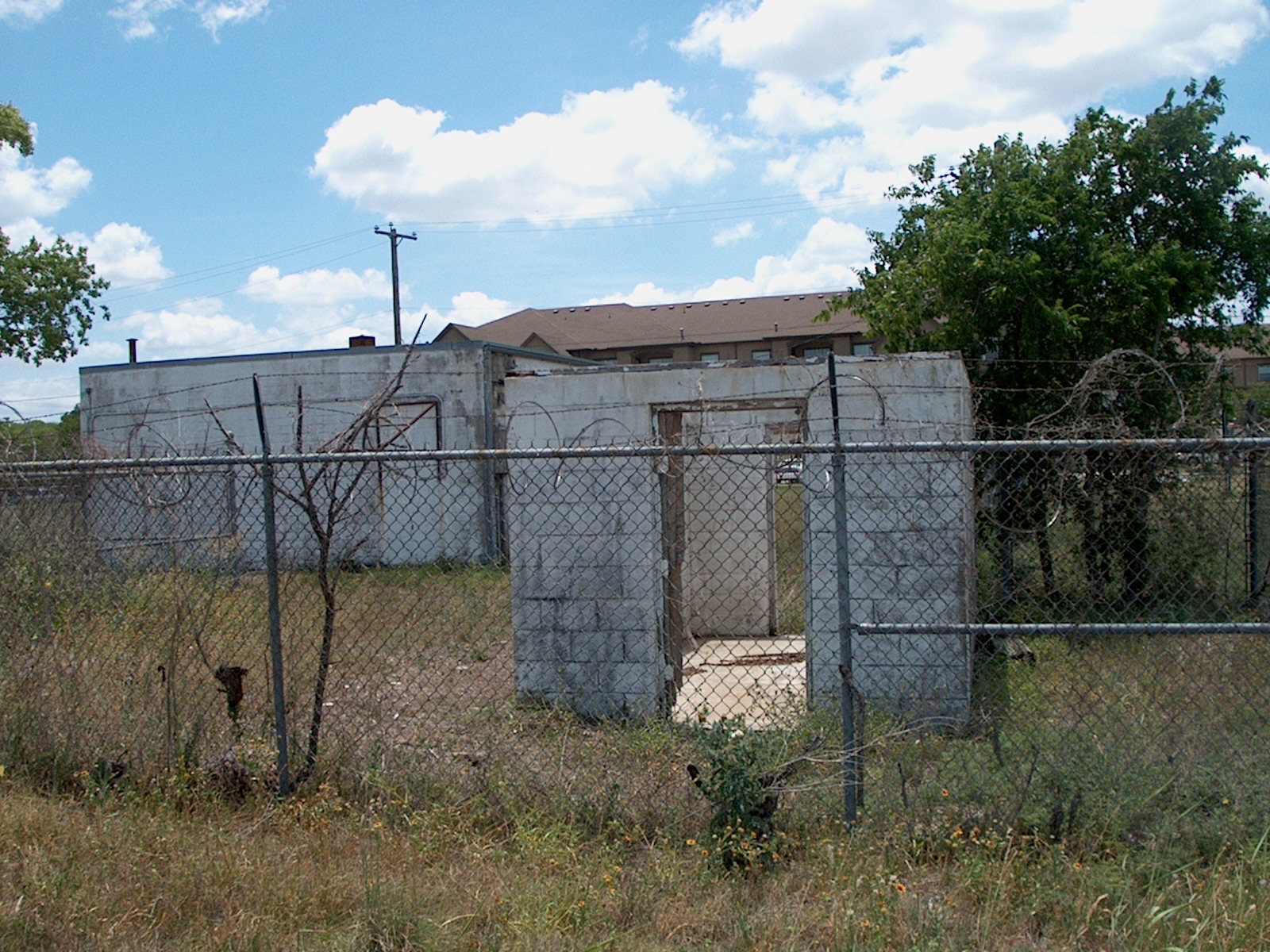 A gutted auxiliary generator building.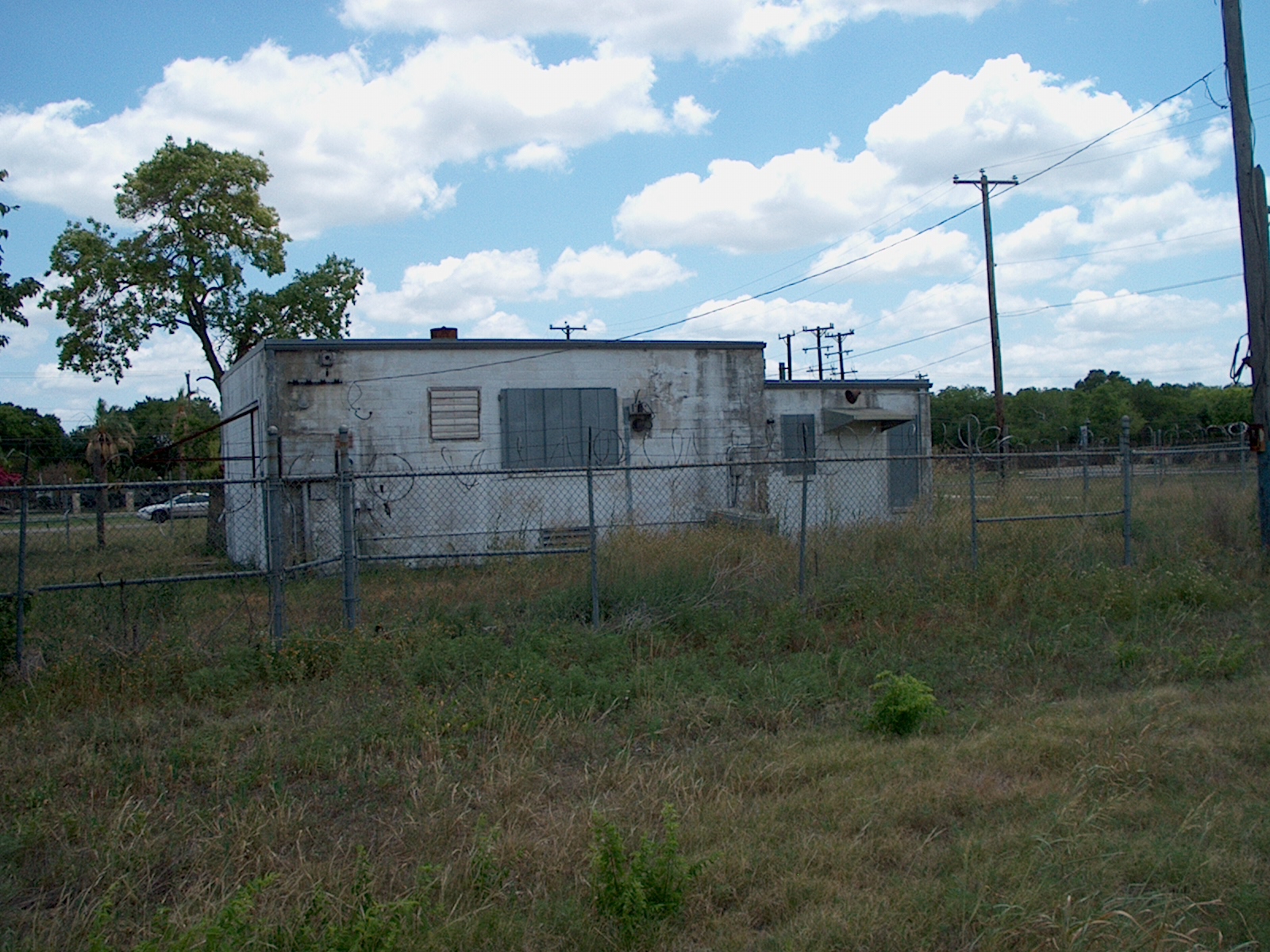 The small louvered square was the opening for the "Marathon" exhaust fan for the transmitter.
The small pole had a crossbar and three CPS transformers. The power feed came
underground from the North end of the property and ran just inside the fence line.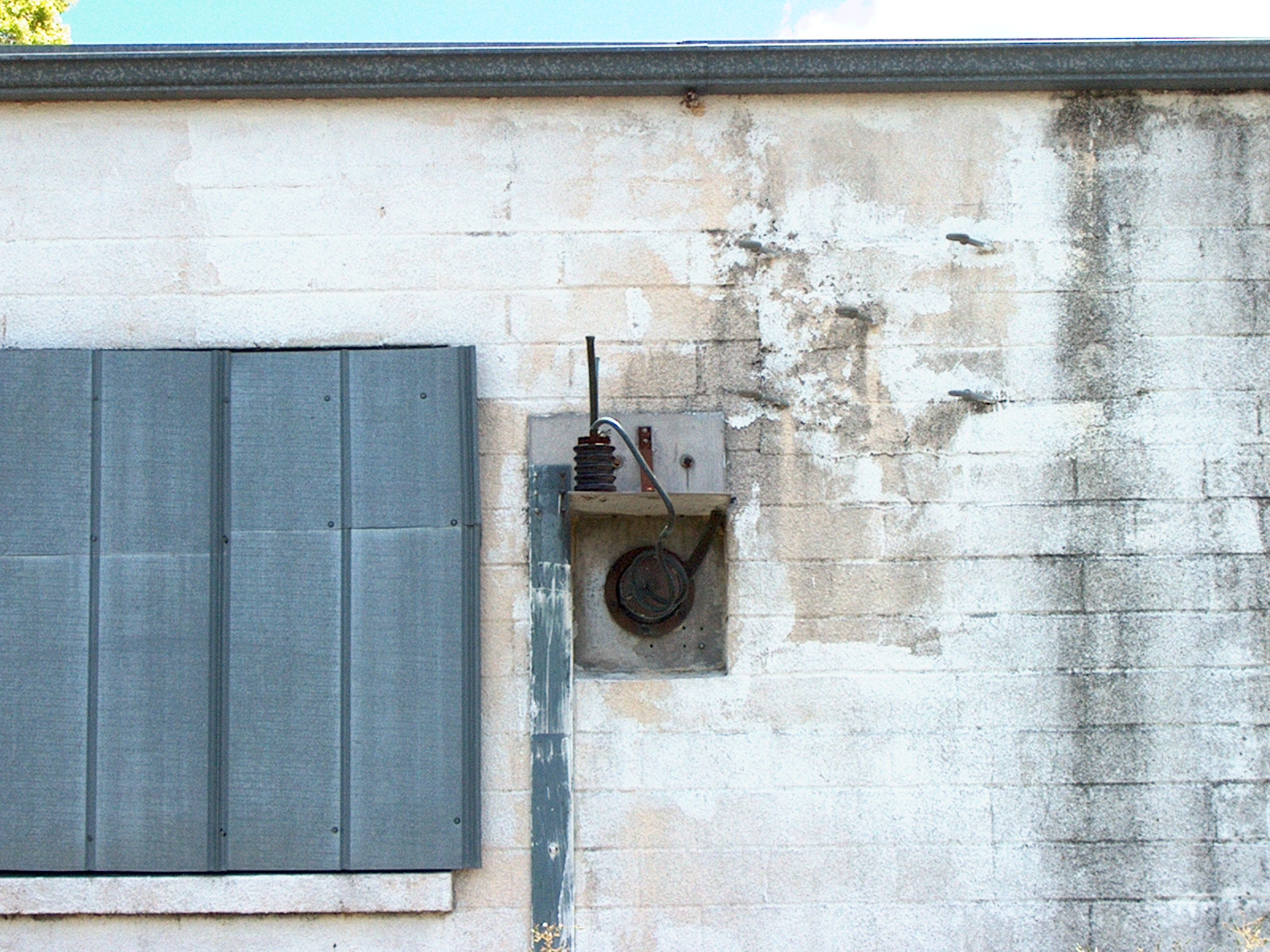 The transmitter output power came through the large Pyrex glass bowel insulator and then to the six
conductor open wire feed line. The eye bolts are the transmission line anchors. These are upper right.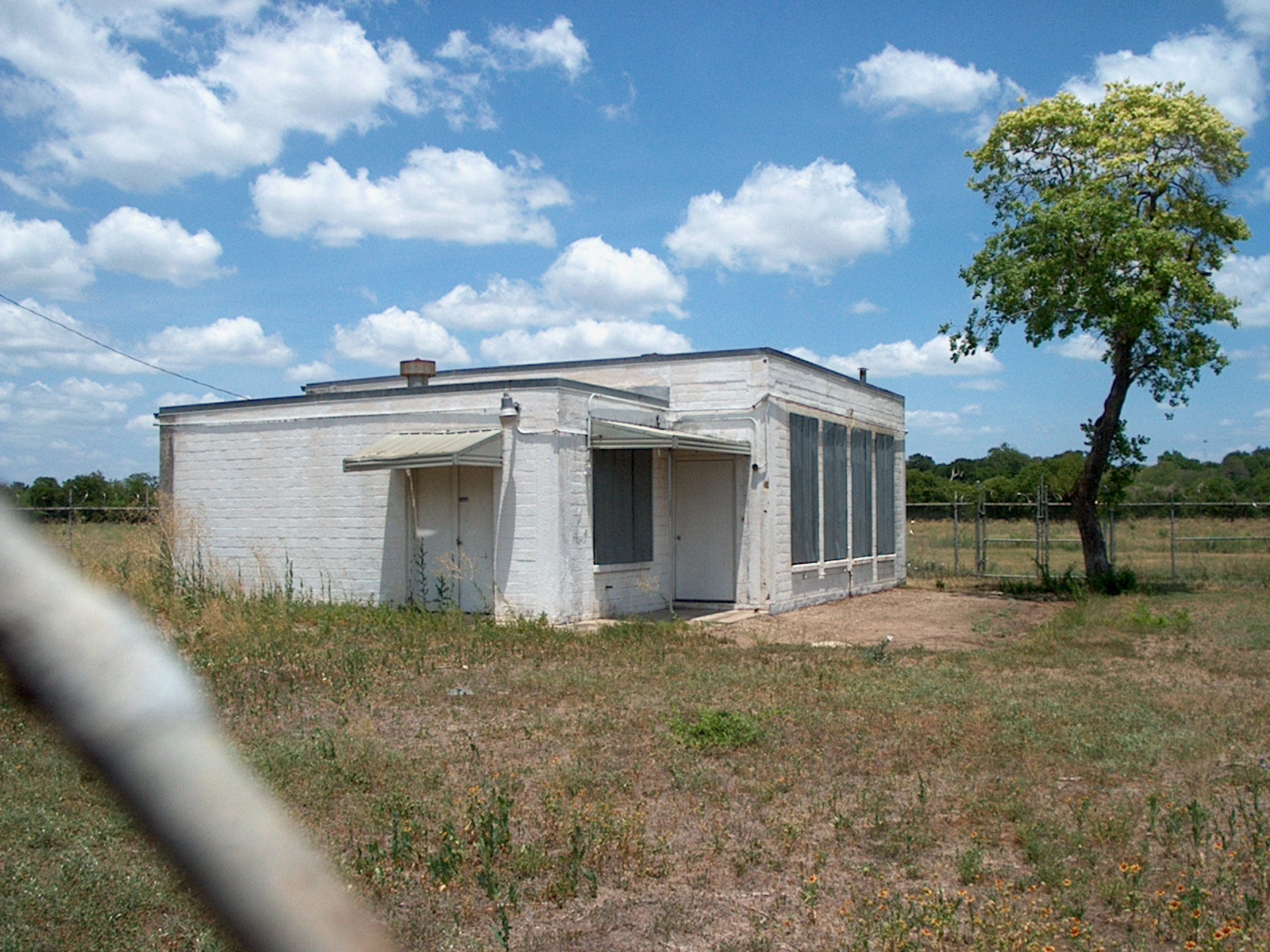 The building entrance is to the right.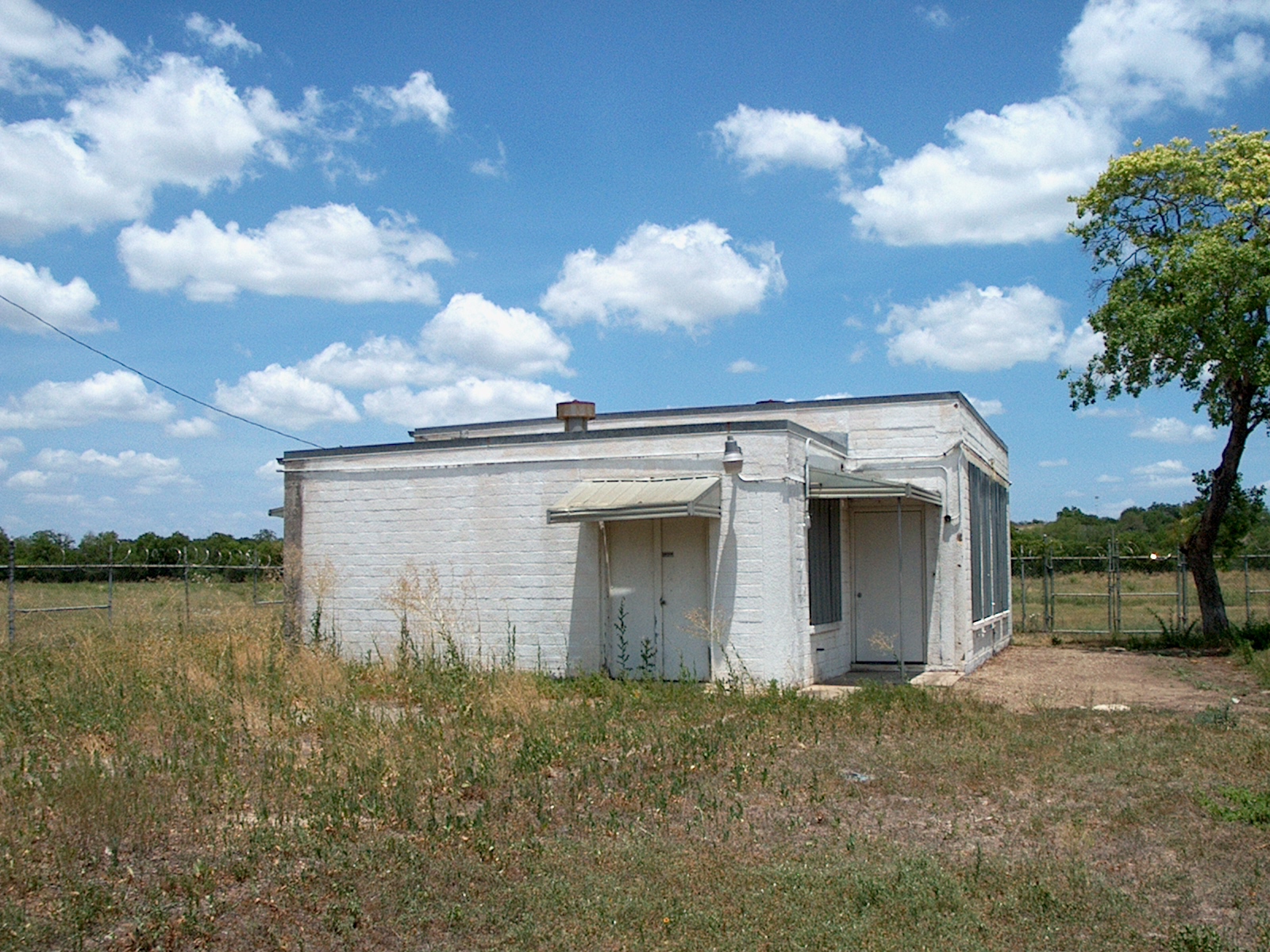 The building also contained a full on-air studio.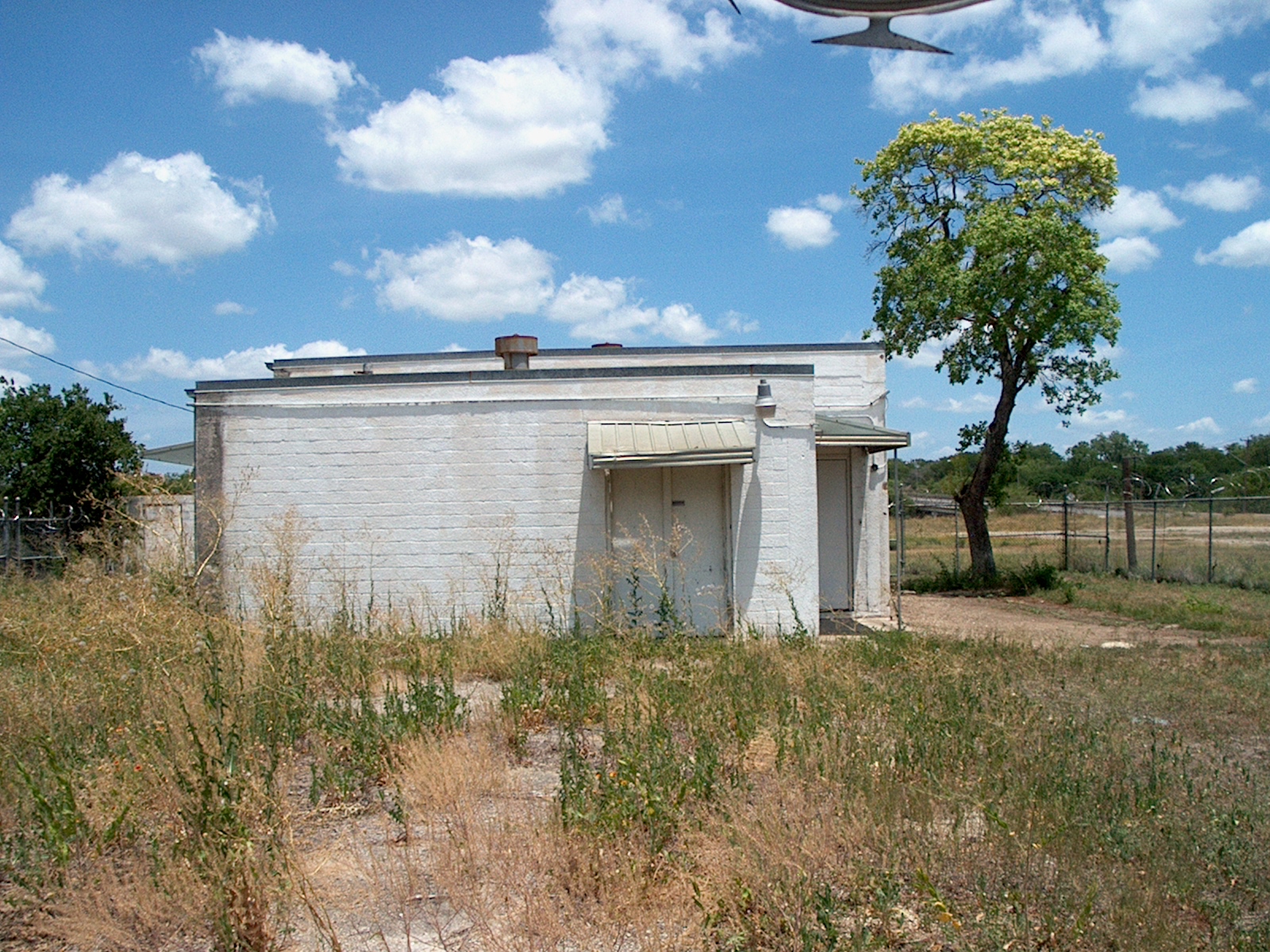 Photo Comments Courtesy of: Bill Kiley - KONO Chief Engineer - 1957-1980

[ Home ]

Copyright 2012 by SanAntonioRadioMemories.com – All Rights Reserved.