Sonny & Salma Radio Fun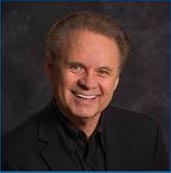 In 1997, Salma Hayek visited my radio show on Magic 105 (KSMG), to promote her movie Fools Rush In.
Prior to her appearance on my radio show, I told Salma that we wanted to play a little trick on our Associate Producer, Andrew Morales, who had a big crush on her, by making advances toward him on the air.

She played it beautifully! While Andrew was out of the room, I let my listeners in on the gag.

In studio were news pro - Megan Bishop, movie critic - Larry Ratliff, head producer - Jay Tope, Salma, Andrew and yours truly. You need to keep in mind that Andrew knew that his girlfriend, Christina, was listening. What he didn't know was that she was also in on the prank!
What listeners heard was priceless!


Sonny Melendrez

[ Home ]
Copyright 2020 by Sonny Melendrez & SanAntonioRadioMemories.com – All Rights Reserved.