Rockin' The Neighborhood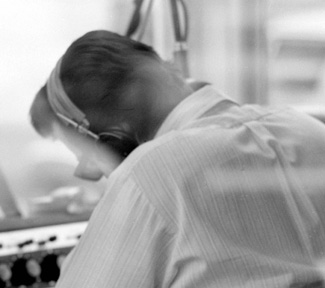 B. Bailey Brown
B. Bailey was my next door neighbor on Freeman Drive. My brothers and I used to love watching and listening to B. spin records out on the front lawn of his house with his PA system all set up. He was rockin' the neighborhood. He told everyone he was practicing to be a disc jockey and...He was.
Greg Hahn
B. Bailey Brown Photo Credit: Photograsp by Purple.
[
Home
]
Copyright 2017 by Greg Hahn, Ken Rudd and SanAntonioRadioMemories.com – All Rights Reserved.