Ron Houston Memorial Avenue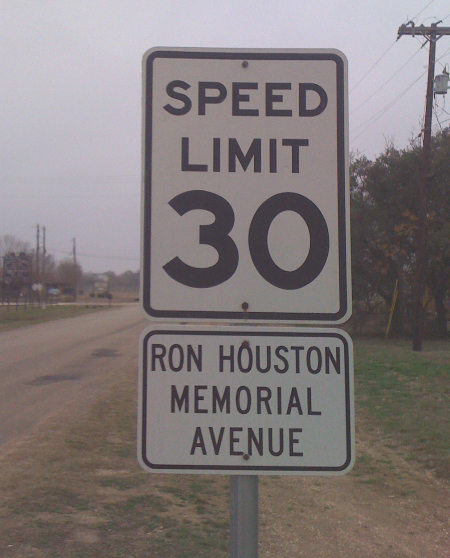 In 1969 I took Ron out of the KTSA Newsroom and made him a morning DJ. As time progressed, we became good friends.
In 1971, much to my surprise he quit Top 40 Radio and for less money went to work at progressive rocker KEXL. When KEXL changed formats, Ron moved to Country Music.
Ron moved to Blanco and became so involved in the community that people not only called him "Mr. Blanco" they also repeatedly elected him Mayor Pro Tem. Since his death, Blanco has honored Ronís memory by naming a street in his honor.
In the early 1990s the local ad club celebrated Ron Houston with a roast. Ronís good buddy Gordie Ham (then in Austin, now in Oklahoma City) could not be there so he recorded a greeting that was played back at the event.
Woody Roberts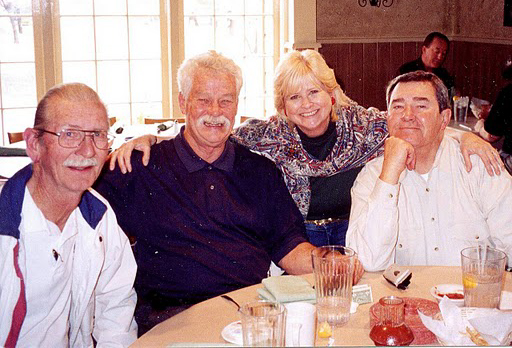 Skinny, Ron, Liz and Don
Woody Roberts Note: Up until his death Ron Houston was the official voice of KLRN Channel 9.
[
Home
]
Copyright 2017 by Woody Roberts & SanAntonioRadioMemories.com Ė All Rights Reserved.