Arthur Charles "Charly" McTee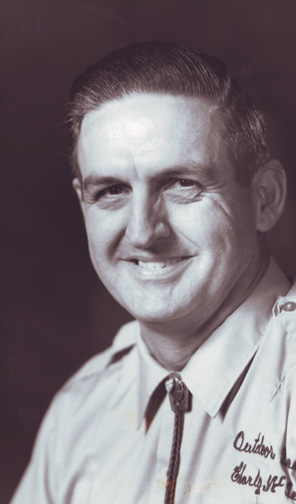 March 9, 1932 - February 1997
Charly hosted an outdoors program on KKYX from 1972 to 1990.

The Charly McTee Memorial Scholarship for future wildlife professionals is funded by the Texas Wildlife Association.

Even after Charly was diagnosed with leukemia, he did not let it slow him down.
* * * * *

I really enjoyed working with Charly, he was one of the smartest guys around. He had a PhD, but never flaunted it.

Chrissie Murnin
* * * * *

Charly was truly "Mr. Outdoors," an all-around great guy, who would help anybody when it was needed.

Jerry King
[
Home
]
Copyright 2011 by SanAntonioRadioMemories.com – All Rights Reserved.