Mark VII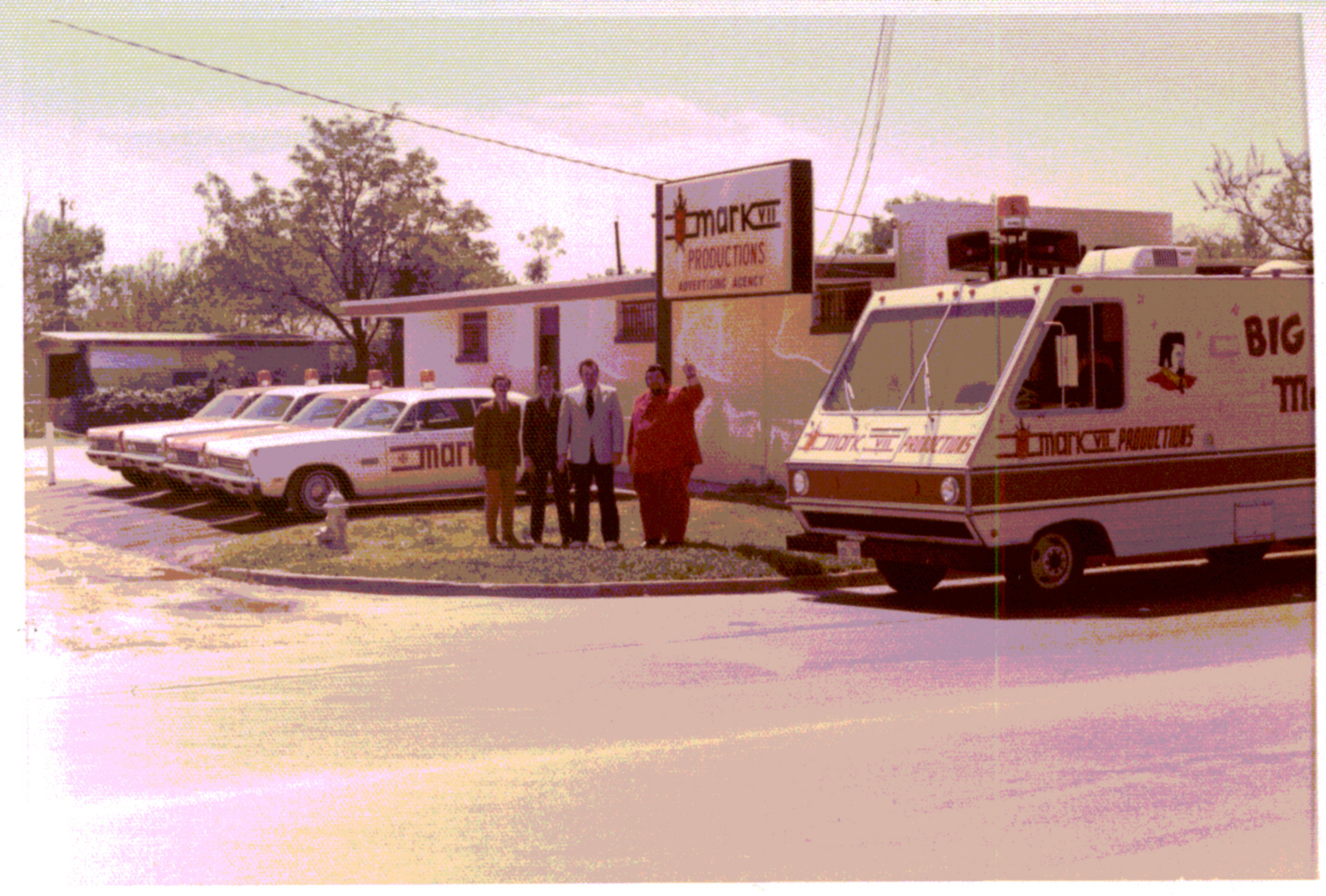 When Big Daddy and Odey Crabtree left KBUC to start Mark VII Productions you can see that they did it big by the above photograph! Note the yellow flashing lights on top of all five Mark VII productions vehicles.
See Small Exodus post for more information.
Photo courtesy of Helen Crabtree.
[
Home
]
Copyright 2020 by Helen Crabtree and SanAntonioRadioMemories.com – All Rights Reserved.