KXET 1250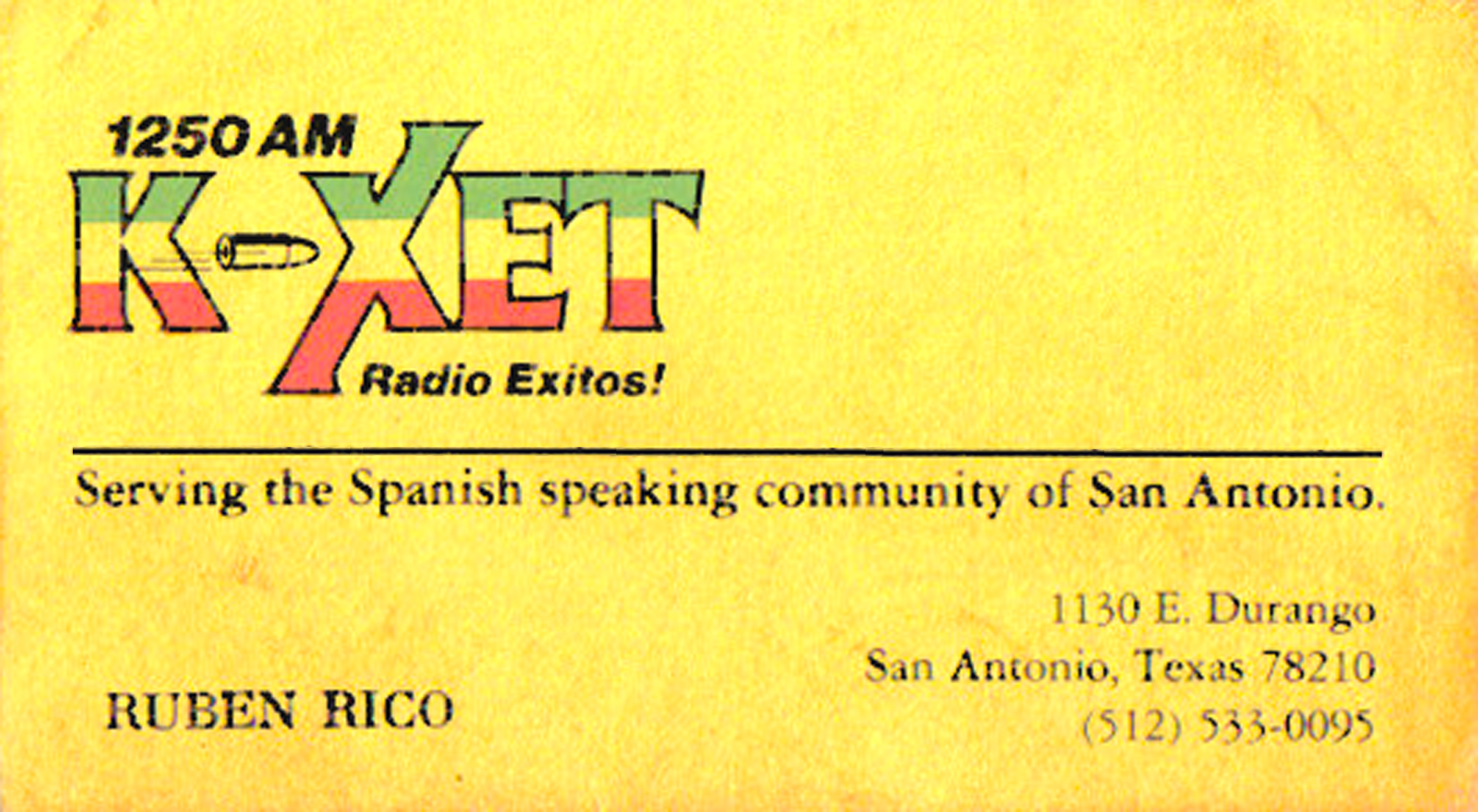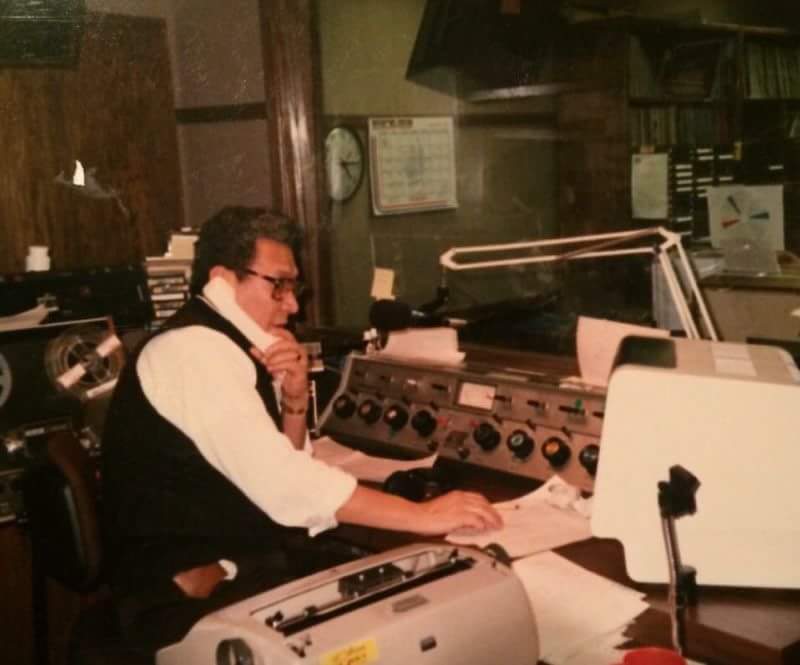 Ruben Gomez Rico – January 21, 1934 - December 20, 2017
From 1986 to 1989 Ruben Rico (my father) was on KXET 1250 AM Radio Exitos from 8 PM to 12 PM with a show he called Guitarras de America. The show consisted of old obscure records of trio bands from Mexico and South America, fan base requests and poem recitations. At one time KXET considered syndicating the show, but it never happened. The last Guitarras de America show aired on Wednesday May 24, 1989. KXET changed to an All News format.

Israel Rico

[ Home ]
Photo and Scan Courtesy of Israel Rico.

Copyright 2019 by Israel Rico and SanAntonioRadioMemories.com – All Rights Reserved.