KONO Kopter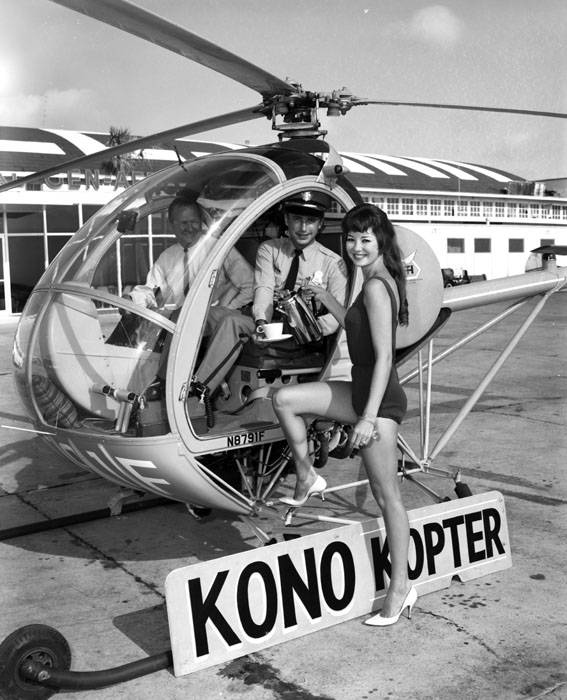 KONO was the first station (radio or television) in San Antonio to provide live traffic information to listeners during morning and after drive times.
The KONO Kopter FAA Registration Number as shown in the above photograph is N8791F. Researching the FAA archives provides the following information: The helicopter was a Model 269A manufactured by Hughes Aircraft in 1962. It was de-registered on 11/21/2017.
KONO Kopter photograph - Zintgraff Collection circa August 1963.
[ Home ]
Copyright 2020 by SanAntonioRadioMemories.com – All Rights Reserved.