KENS Radio News Room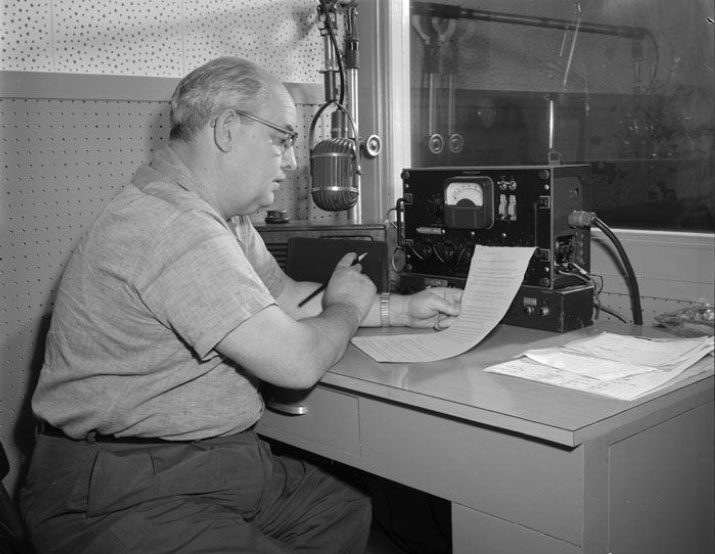 Ray Hunt on the air in the KENS Radio Newsroom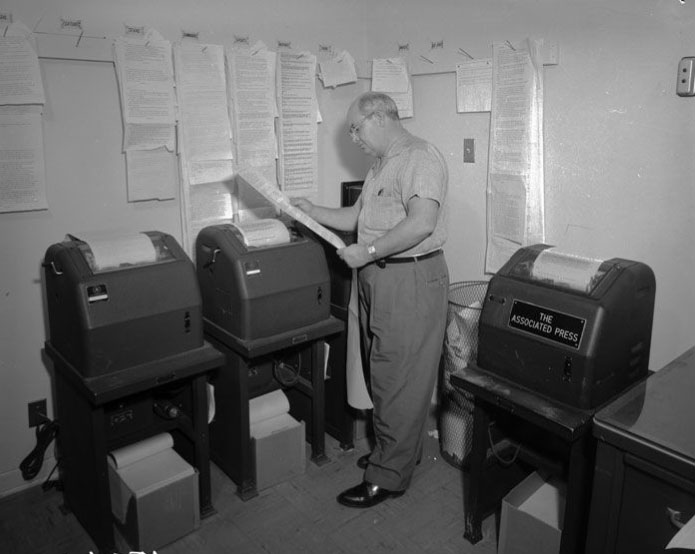 Ray Hunt checking the news wire teletype machines in the KENS Radio Newsroom

Editors Notes: Ray Hunt is in the San Antonio Radio Hall of Fame. Additionally...Thanks to all who helped in identifying Ray Hunt in the above photos.

Photo Credit: Zintgraff Collection.

[ Home ]

Copyright 2022 by SanAntonioRadioMemories.com – All Rights Reserved.