Chris Was Right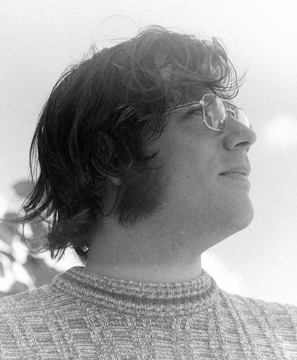 I had finished my business in downtown San Antonio earlier than I expected, so I decided to detour a bit and go visit Steve Jordan who was just finishing his air shift at KONO. I had met Steve when he worked at KAYC in Beaumont. I also knew him as the lead singer of a rock band in that area called: The Source.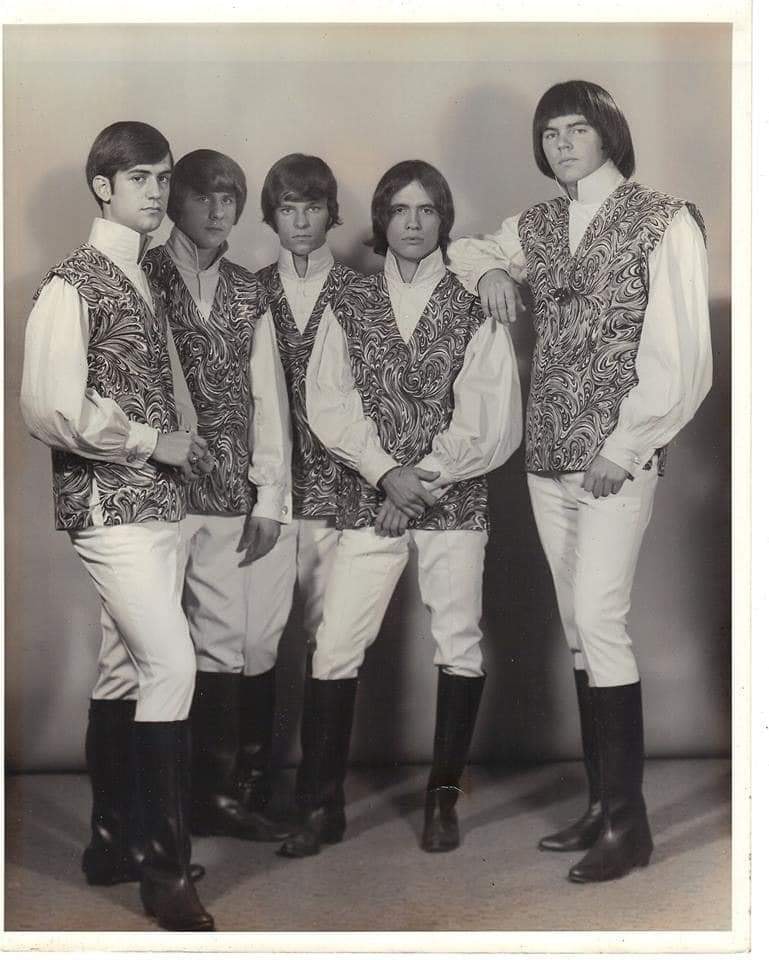 The Source
The KONO receptionist informed me that Steve was finishing some production work, but should be through momentarily. Due to the early finish of my other business, I had plenty of time. It had been a while since I had seen Steve and I wanted to visit with him, if possible.
I had just settled in for the wait when a young man approached me and introduced himself as Chris Cooper. Chris suggested that we go upstairs to the snack area and visit over "coffee," since he thought that it might be a while before Steve finished his work.
I had just explained to Chris how I knew Steve and we sat down--me with my soft drink and Chris with his coffee, when he got paged. Chris told me to wait. He would be back soon. I went back to waiting.
On his return, Chris decided that he would take me on a station tour. I not only met, Ed Tree on KITY, Vic Brandon on KONO and Fred Lozano in the news room, but I also met Bill Kiley in the engineering lab immediately behind the KONO/KITY studios.
After the station tour Chris decided that we would have a better chance of not being interrupted if we continued our visit in the large studio area between the KONO and KITY production rooms.
Once we settled into the isolation of the studio area, Chris questioned me about my radio connections and what I was currently doing.
I had just finished four years of college and I had changed my major four times. I had no idea what I wanted to do for a living or in life for that matter. I had decided that I desperately needed some down time. So when I was offered a transmitter engineer job with a four-day workweek, I took it. I thought that the four-day workweek would especially allow me to get things figured out…at least I hoped.
About that time Steve Jordan entered the studio. He greeted me and apologized that he had such a heavy load of production work, which needed to be finished as soon as possible. Sorry! He didn't have time to visit. Then Steve surprised me when he told me that it was his last week at KONO. He was leaving for a gig in California. Before he could continue with more information, Steve got interrupted with an urgent call back to the KONO production room and so did Chris.
However, Chris wouldn't let me leave before I gave him my phone number. I didn't have one yet, so I gave him the transmitter number and told him my working days and hours.
One evening, a few weeks later, Chris greeted me warmly when I answered the phone at the transmitter. I was completely shocked that Chris would actually be calling me.
A weekend gig was opening up at KITY that would not conflict with my current transmitter job. I needed to come in immediately and talk with Ed Tree about procuring the position. I informed Chris that I wasn't sure that I wanted to get back on the air. That is when Chris spoke firmly: "You told me that you are not sure what you want to do in life. That means that you need to, at least, check out every job offer that comes your way. If you don't, some day you may wish you had." Furthermore, Chris informed me that he expected that the KITY job would lead to an air shift on KONO. Me on KONO! I had a very tough time believing that could ever happen But…you know what? Chris was right.
Paul Kirby
Chris Cooper was a good guy and a great jock who died way TOO YOUNG!
Rod Tanner
Chris Cooper Photo Credit: Photograsp by Purple.
[
Home
]
Copyright 2012 by Paul Kirby, Rod Tanner, Ken Rudd and SanAntonioRadioMemories.com – All Rights Reserved.