Steel Guitar Playing
Billboard Magazine
October 7, 1972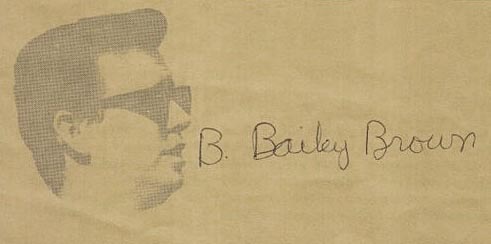 B. Bailey Brown has been named Program Director of KITY-FM San Antonio Country Music operation. An air personality, he'd been working in Los Angeles and then headed back to Texas to concentrate on being a musician. But programming, for the most part, pays better than steel guitar playing.

B. Bailey Brown on steel guitar pay: 'Mostly what I find in San Antonio are $50 beer joint gigs on a Friday or Saturday night. And even that is sporadic.'

[ Home ]
Copyright 2019 by SanAntonioRadioMemories.com – All Rights Reserved.