Grovin' Away...With The Big K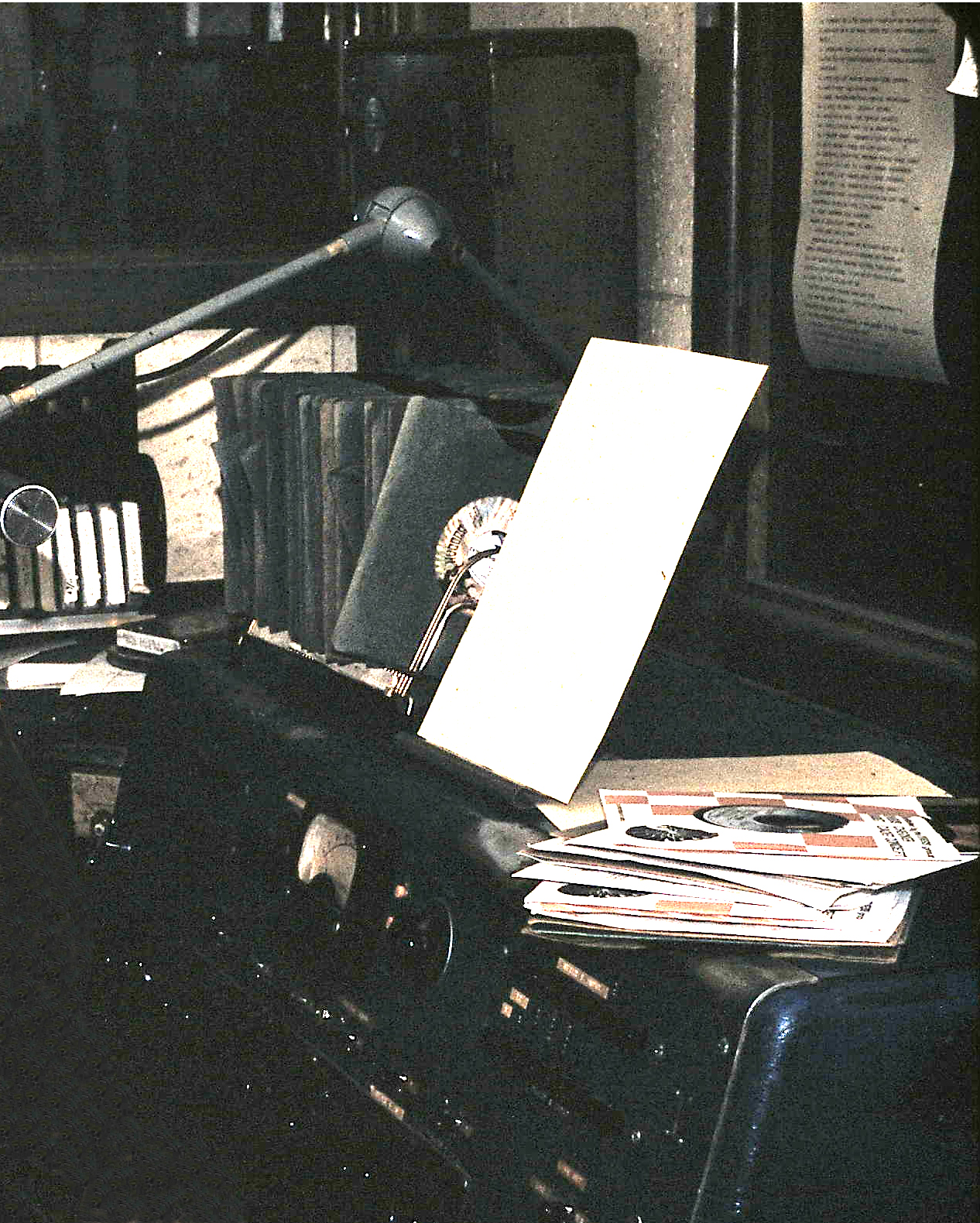 KCNY Control Room

Like Skinny Don Green, I too, have a story about KCNY in San Marcos.

I was attending Southwest Texas State College (now Texas State), and working on the air mornings at KCNY to help pay for school. I was also working on getting my FCC First Class Radiotelephone License in order to become a broadcast engineer. I really enjoyed it, when Chief Engineer Clarence Swenson dropped by each morning, during my air shift, to do his daily station inspection. Talking with Clarence not only helped me learn more about engineering and getting my FCC license, but it also helped my air shift go by much faster.

In the middle of our engineering discussion one morning, the transmitter, located on the other side of a glass window next to the control room arced, blew up with a loud noise and stopped working.

Clarence looked at me and in a calm slow voice said "Well, I guess I'd better get the transmitter back on the air."

He slowly sauntered into the transmitter room and started looking at the transmitter to see about getting it fixed.

About a minute later, Bill Veidt, KCNY Station Manager, burst into the Control Room and started yelling at me.

The station was off the air! Why wasn't I on the phone calling Clarence so he could get the station back on the air! I calmly informed Bill that Clarence was already working on the transmitter. All he had to do was just look through the window into the transmitter room.

So as not to look like a complete idiot, Bill looked at me and sternly demanded, "Don't just sit there! Tell the listeners we'll be back on the air as soon as we can!"

I just looked at him.

The Big K

Editors Note: A few months after the above incident "The Big K" got his First Class Radio Telephone License which also included a Radar Endorsement. In the years that followed, he used his FCC license to `play' engineer at KRMH in San Marcos/Austin, KWED in Seguin and KMAC/KISS, KONO/KITY and KKYX in San Antonio.

[ Home ]

Copyright 2021 by SanAntonioRadioMemories.com – All Rights Reserved.