Jonathan and Darlene Edwards
When Jonathan and Darlene Edwards released their single I knew we had to play it on KONO.


On the record Jonathan played the piano bad lounge pianist style with missed notes, long glissandos, unconventional rhythms and effects. Darlene sang with fervor and had trouble staying on key.

Jonathan and Darlene were actually Paul Weston and his wife, singer Jo Stafford who liked to poke fun at their real life personas.

When I played the record on the air at KONO I stated that the performers on the record were Station Owner Jack Roth and his wife Laverne. Jack was NOT HAPPY with what I had done. Believe me! He let me know!

However when Jack saw the immediate great listener response we got from playing the record he quickly changed his mind.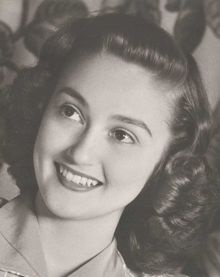 Laverne Roth
The rumor was that Laverne enjoyed it and thought it was very funny and that was the cause of Jack changing his mind about the record.

Herb Carl

[ Home ]
Copyright 2020 by Herb Carl & SanAntonioRadioMemories.com – All Rights Reserved.