KONO Cutie Of The Week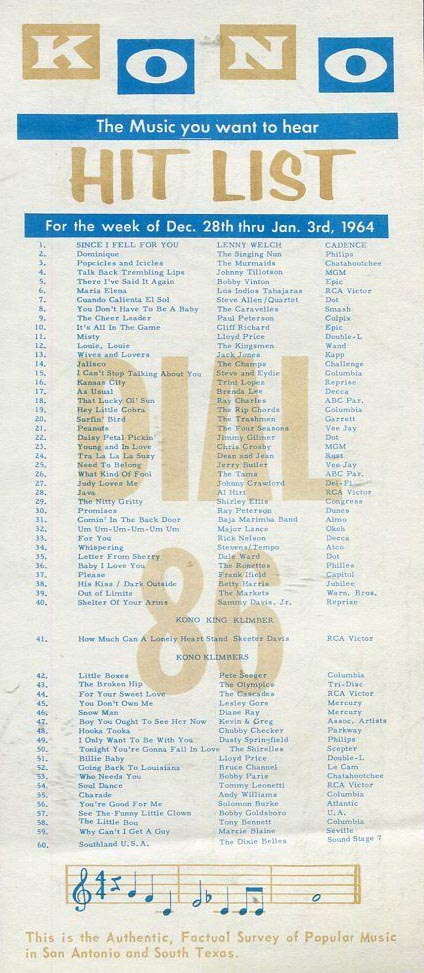 The first KONO Music Survey of 1965 (not shown above) featured Howard Edwards first Cutie of the Week, Jeanne Sockwell, who attended Lee High School
We are attempting to help Jeanne find an original and/or a scan of the KONO Music Survey which featured her.
Contact us via e-mail and/or the SARM Contact Form on the main webpage if you can help us in finding the survey. Thanks.
Woody Roberts Note on the above KONO Music Survey: I had just started on KONO overnights. Two weeks after this survey, the Beatles skyrocketed into the Top Ten with I Want To Hold Your Hand and the British Invasion got underway.
[ Home ]
Copyright 2019 by SanAntonioRadioMemories.com – All Rights Reserved.