Ahooga!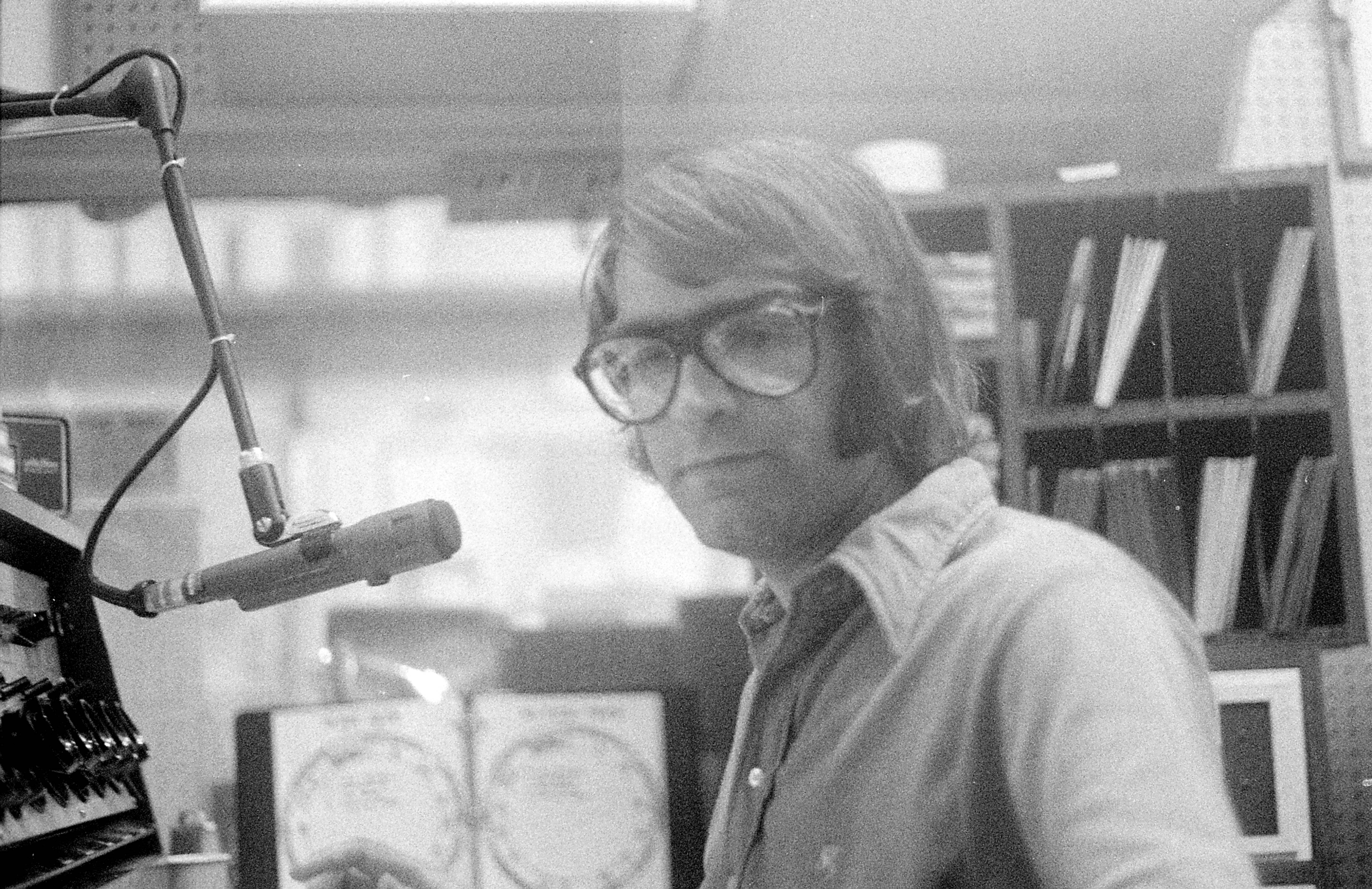 Barry Kaye, who was on KTSA opposite of Rod Tanner, was known for his 'Ahooooooooooooooooooga' over the opening bed of records. Not to be outdone...Rod struck back with a 'Chipmonk Ahooga.'
Rod Tanner Note: This photo brings back MANY memories. It's ironic, but a number of years after the above photo was taken, both Barry and I ended up in Houston. I was the head writer for his TV show.
Editors Note: If you look carefully, you can see the KONO Format Clocks behind Rod in the above photo.
Photo Credit: Photograsp by Purple.
[ Home ]
Copyright 2016 by Ken Rudd & SanAntonioRadioMemories.com – All Rights Reserved.