9th Annual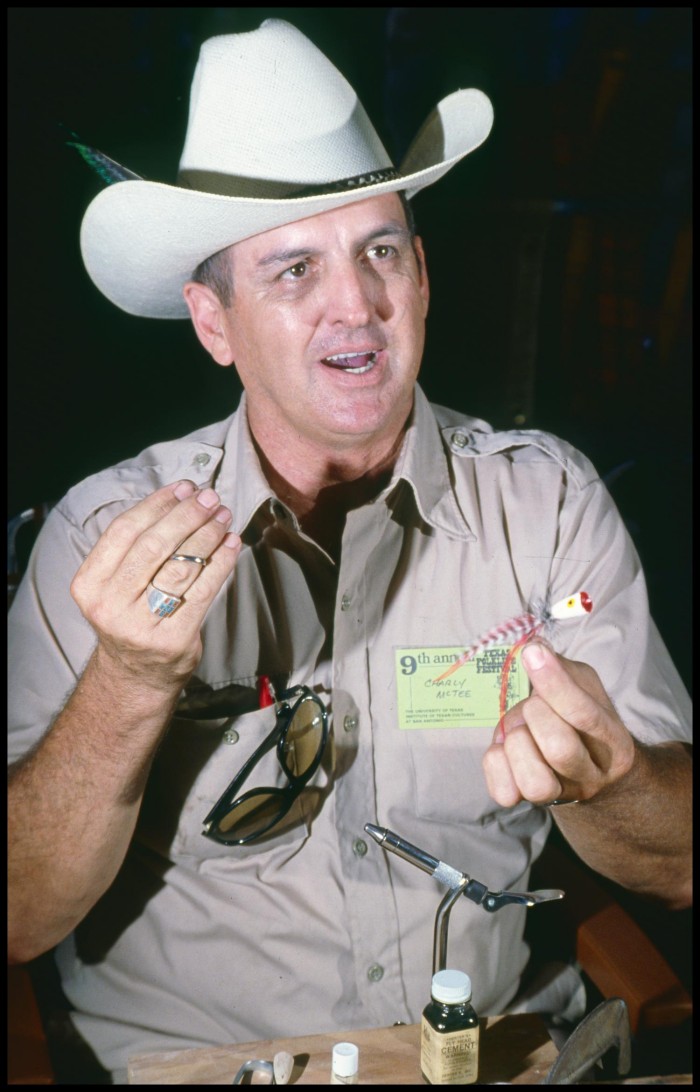 Charly McTee at the 9th Annual Texas Folklife Festival
Some notes from Charly's Daughter Kat:
In the above photo Dad is in teaching mode demonstrating fly-tying and bait crafting.
Just a few little things I love about this picture: Dad's hat, his favorite wraparound shades and red pen at the ready, the ring he inherited from his father-in-law, his precise printing (see name tag), and the focus and delight he had when sharing information about a subject he loved.
[ Home ]
Photo Credit: Michael Sidoric
Copyright 2020 by Kat McTee & SanAntonioRadioMemories.com – All Rights Reserved.